Onspring
¿Qué es Onspring?
Onspring ayuda a mantener la organización, trabajar de manera eficiente, alinearse con los estándares IIA y centrarse en lo importante. Este software de auditoría interna basado en la nube permite
Leer más
alinear los planes de auditoría con los riesgos y objetivos más significativos de la organización. Gestiona documentos de trabajo, hallazgos, notas de revisión e hitos con paneles de control fáciles de usar. Facilita la coordinación con propietarios de procesos, la gestión y otras funciones de aseguramiento e informa sobre el estado de la auditoría y los resultados en tiempo real. Mira el video para obtener más información.
Mostrar menos
¿Quién usa Onspring?
Equipos que buscan compartir información y automatizar sus procesos para lograr mayor transparencia, eficiencia y control. Flexible, para empresas de cualquier sector o tamaño.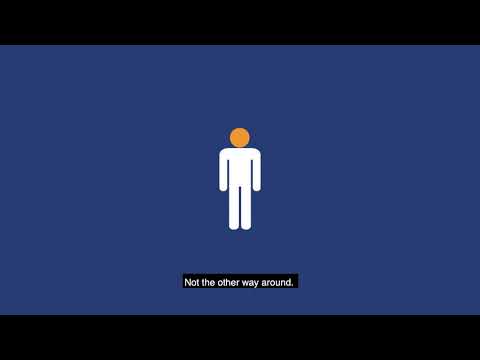 ¿No estás seguro sobre Onspring? Compara con una alternativa popular
Versión gratuita
Prueba gratuita
No se han encontrado precios
Versión gratuita
Prueba gratuita
No se han encontrado integraciones
¿Por qué estoy viendo esto?
Michelle
Vendor Manager en EE. UU.
Usuario de Linkedin verificado
Seguros, 10,000+ empleados
Ha utilizado el software durante: Más de un año
Great tool and easy to use
Comentarios: OnSpring has allowed us to manage projects, contracts, and vendors in a whole new way. No longer are items stored in multiple areas, they are all right in here in one easy to use tool. The team at OnSpring is extremely helpful and the best group of people to work with. They are extremely flexible and understood our needs from the start. I cannot say enough about this company overall.
Puntos a favor:
OnSpring is honestly THE easiest software to use. Right from the start the layout is appealing and not overwhelming at all. Without any formal training, a user can quickly figure out how to use it and be up and working in no time.
Contras:
At this point, I cannot think of a downside to the software. Everything we have needed OnSpring to do, it does!
Respuesta de Onspring
hace 2 años
Thank you for providing such a great review of Onspring! We are glad to hear the software platform has been so beneficial for your organization. And, we're just as delighted to hear about your positive experience with our team. We appreciate your partnership with us and always, your feedback.
Chris
Information Security en EE. UU.
Hospital y atención sanitaria, 1,001-5,000 empleados
Ha utilizado el software durante: 6-12 meses
Alternativas consideradas:
Excellent GRC solution - Highly recommend!
Comentarios: Onspring is making our risk much easier to define and report. We previously had so many disparate processes and functions that it was difficult to report risk accurately.
Puntos a favor:
- Consistent improvement with new updates and releases- Everyone at Onspring is great work with- Ease of use- Out of box features
Contras:
- When delegating a survey to someone else, Onspring should dynamically update the email that goes to the delegate for you. It will send the email addressed to the initially assigned person unless you adjust it. Onspring allows you to adjust it, but it seems they should automatically update the name instead of keeping the original person's name. Adjusting the email could be easy to miss; therefore, you send an email to the delegate addressed to yourself.- The timeout function needs to be adjusted. It appears to let you continue your session, when it does not.
Respuesta de Onspring
la semana pasada
Thank you for taking the time to leave this review Chris - really appreciate your candor and feedback.
malika
Analyst en EE. UU.
Administración educativa, 5,001-10,000 empleados
Ha utilizado el software durante: Más de dos años
My Onspring review
Comentarios: Not bad
Puntos a favor:
easy to use, appealing to the eye, central location for all projects
Contras:
Needs more dashboard elements, Burndown charts, the metrics needs to change accordingly with selection in report
Respuesta de Onspring
hace 8 meses
Malika - Thanks for taking the time to post this review; we really appreciate it. I'm going to ask your Customer Success Manager to contact you to help with dashboard elements, as I believe there are ways he can help you create exactly the type of reports and metrics you're looking to show. And if not, we'll take it up with our product team!
Olivia
Vendor Manager en Canadá
Seguros, 501-1,000 empleados
Ha utilizado el software durante: Más de un año
Alternativas consideradas:
Onspring Review: Olivia Blackburn
Comentarios: I love using Onspring. Our consultants (Tutela) are great, and very knowledgeable. The Onspring essentials training has helped for me to do development work on my own.
Puntos a favor:
The ability to customize the software on your own in whichever way you need it to work for your organization.
Contras:
esignature platform is currently missing.
Respuesta de Onspring
hace 2 meses
Thank you for leaving a review of Onspring, Olivia! And we appreciate your input on the esignature functionality; we have that in the works for 2024 features!
Scott
Mgr. Int'l Compliance and Regulatory Support en EE. UU.
Transporte/transporte en camión/ferrocarril, 10,000+ empleados
Ha utilizado el software durante: 6-12 meses
Alternativas consideradas:
6 month User Experience Thus Far
Comentarios: My team loves the platform, the ease of use, and the capabilities. We are looking forward to see how we can do more.
Puntos a favor:
Ability to self-develop and implement changes on the fly. Ability to adapt the software to the needs of our various teams.
Contras:
Learning how to implement some of the training to our specific needs. The training is easy to follow but trying to tailor it to our needs is a little challenging.
Respuesta de Onspring
hace 4 semanas
Thank you for sharing your feedback Scott! Glad to hear how you're adapting Onspring to meet the needs of your teams.